Tungsten Carbide Bars Manufacturer
Product Detail
Product Tags
1. Tungsten carbide bars is widely known as one kind of carbide cuttting tools, for example
 wood cutting tools, rubber cutting tools, plastic cutting tools etc.
 2. Tungsten carbide bars is available for different grinding geometric parameters and suitable
   for both cutting materials and normetal materials, also it can be applied to conventional,
   carbide inserts, semi-automatic lathe, automatic lathe and planning machine to work grooves
 and operate cutting etc.
  3. Main advantages of tungsten carbide bars:
   High hardness after quenching and tempering
   Excellent wear resistance
   Excellent hot-work performance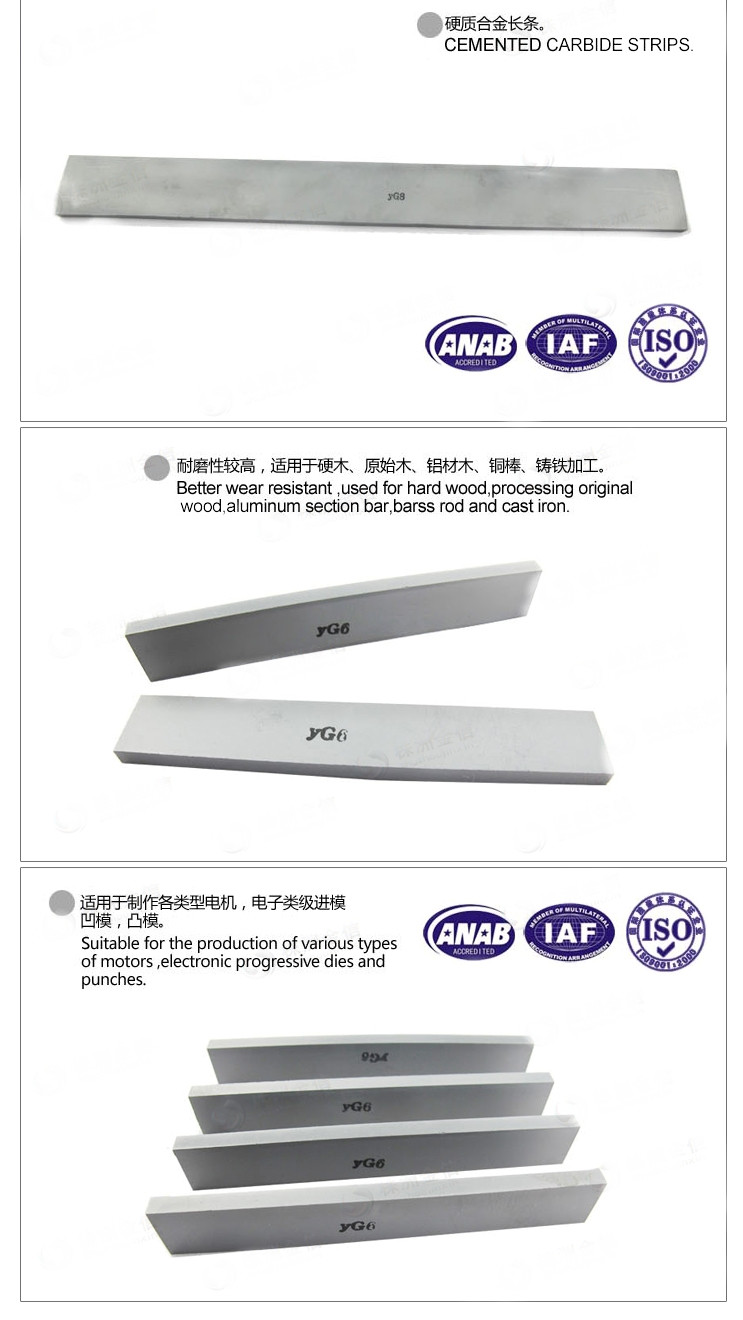 ---
---